Which are the "Top 10 Schools?"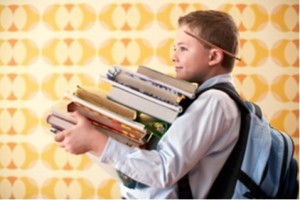 Finding the right school for your child is a priority. The "top" schools aren't always the right schools for your child. Will they be happy in the educational environment? Or, is there are different school that better suits your child's personality and needs?
Families often rely on friends, colleagues and the internet when they face the daunting task of finding the next school for their child.
Anyone who understands children or child development is aware that not every child thrives in the same academic environment. Despite this obvious fact, even under stable circumstances, well intentioned but impressionable parents use every tool in their arsenal to "get their children in" to the schools that someone has identified as "top" or "best."
The sad result is that "getting in" isn't enough. Children pushed beyond their capacity – either intellectual or emotional, often are those who fail, get counseled out, or suffer from low self-esteem. Often they are subjected to daily tutoring rather than using the hours after school to play with friends, participate in sports, or learn music or ballet.
Unfortunately, parents and students take lists of "top" schools very literally; they reinforce the natural insecurity in human nature and encourage parents to focus exclusively on the name brand.
Parents need to ask the right questions to assess whether a particular school will fit their child. The right list of questions depends on the child, his or her background as well as personal qualities – not on factors intrinsic to the school alone.