The kids are home – what do you do?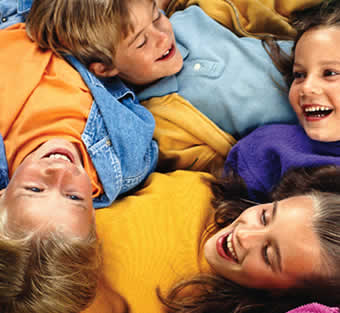 Unexpected school closings can be hard on everyone, especially if they go on for days.  Of course, families with no electricity have different options than those who are just housebound because there is nowhere to go.  Here are some things you can do with your children when television isn't an option and you're spending much more time together than you're used to.
Community service:
1)   Think about people who are less lucky than you.  If you can get out and have a nursing home or hospital near by, see if you can pay a visit to people whose family and friends may not be able to check in on them.
2)   See whether there is any way you can participate in a neighborhood clean-up effort.  Hard work outdoors makes you feel you have earned your hot chocolate.
3)   Write letters to people in your neighborhood who have lost power.  Some of them may be old and unable to navigate stairs and are housebound.  But you are not – so ring their bell with a letter or picture – or place it under their door.  You can brighten  their day.
Getting out:
1)   As soon as it is safe to go outdoors, do a neighborhood survey.  Take photos that your kids can share with their classmates when school reopens.
2)   Help an older person by walking their dog.
3)   Join a group of friends in a park where branches or rain don't put you in harm's way.
4)   Play fetch with your dog in the nearest enclosed location.
Stuck at home:
1)   Old fashioned paper mache can be a treat.  Make it with a paste of flour and water which you use to dip old newspapers in so they stick to each other.  Use balloons or any other materials that you don't need (like empty milk containers) as a frame and paper mache around them.  Then they can be painted according to your children's imagine.
2)   Finger painting with pudding – either on paper or an easy to clean surface in the kitchen is exotic and therefore loads of fun.
3)   Word games and card games face to face rather than on an electronic device are great for encouraging conversation and building relationships.
4) Of course age appropriate ghost stories by candle light will be retold for years to come.
5)   Document the experience your family is having by writing and illustrating a book will embed these days – both the fun and the not so fun – in your memories.
When there's nothing else to do, old fashioned games and community service rule the day.  But looking back these can be days your family reflects on fondly as time spent well together.  So make them count.